Sponsor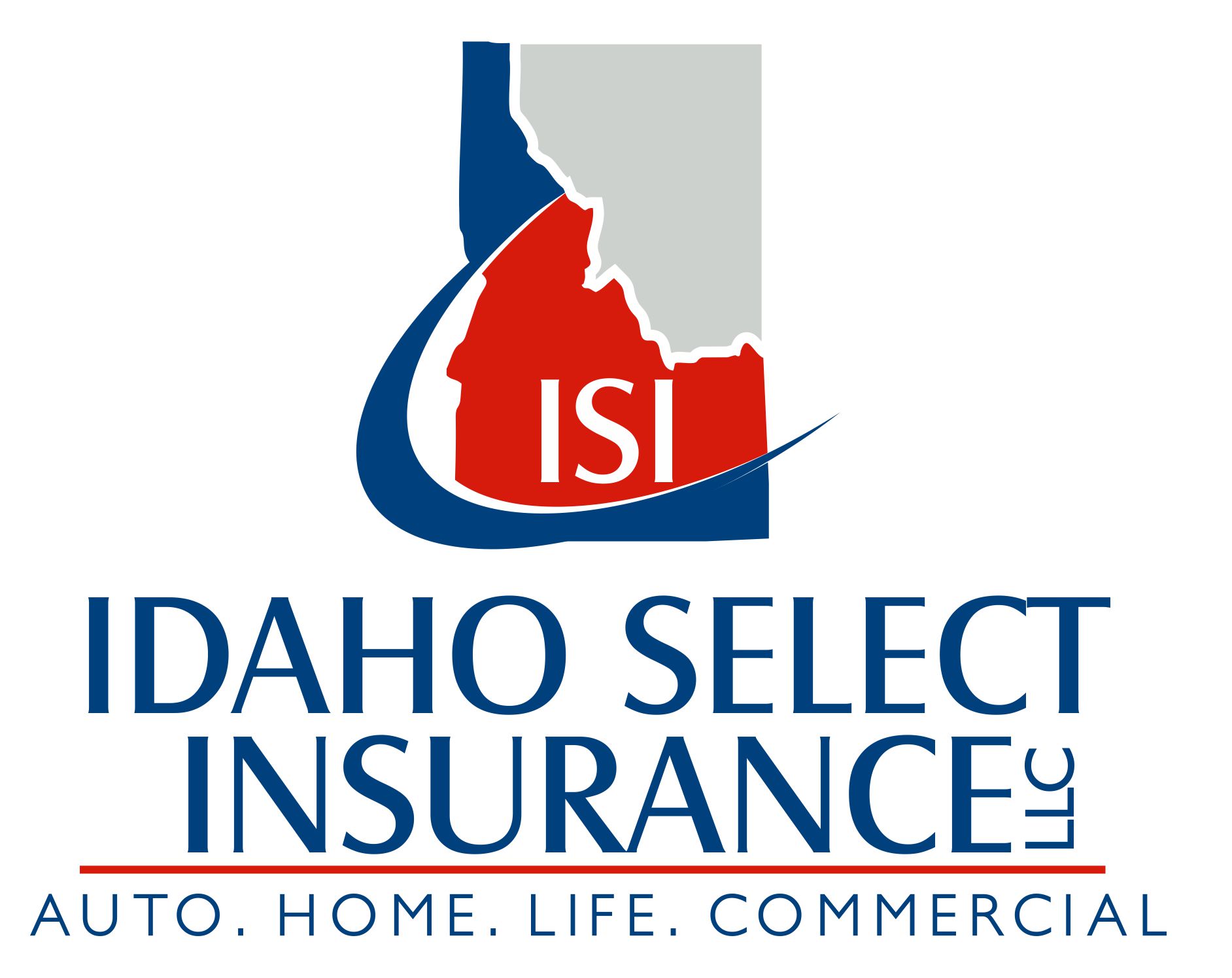 Officers ask for your help in solving a hit and run (BPD DR21-116753)
October 05, 2021
Boise officers were called to a report of a hit and run that occurred in a parking lot off S. Vista Ave. on September 19 between 8pm and 11pm. The accident caused thousands of dollars in damages to the victim's vehicle.
Officers were able to obtain video of the accident, including the driver and his vehicle from area businesses.
The male is believed to be in 45-50 years old, approx. 6 ft tall and 195 lbs. He was driving a white SUV that would have damage to the rear of the vehicle.
If you have any information on the identity of the subject, you can leave a tip with Crime Stoppers at 208-343-COPS.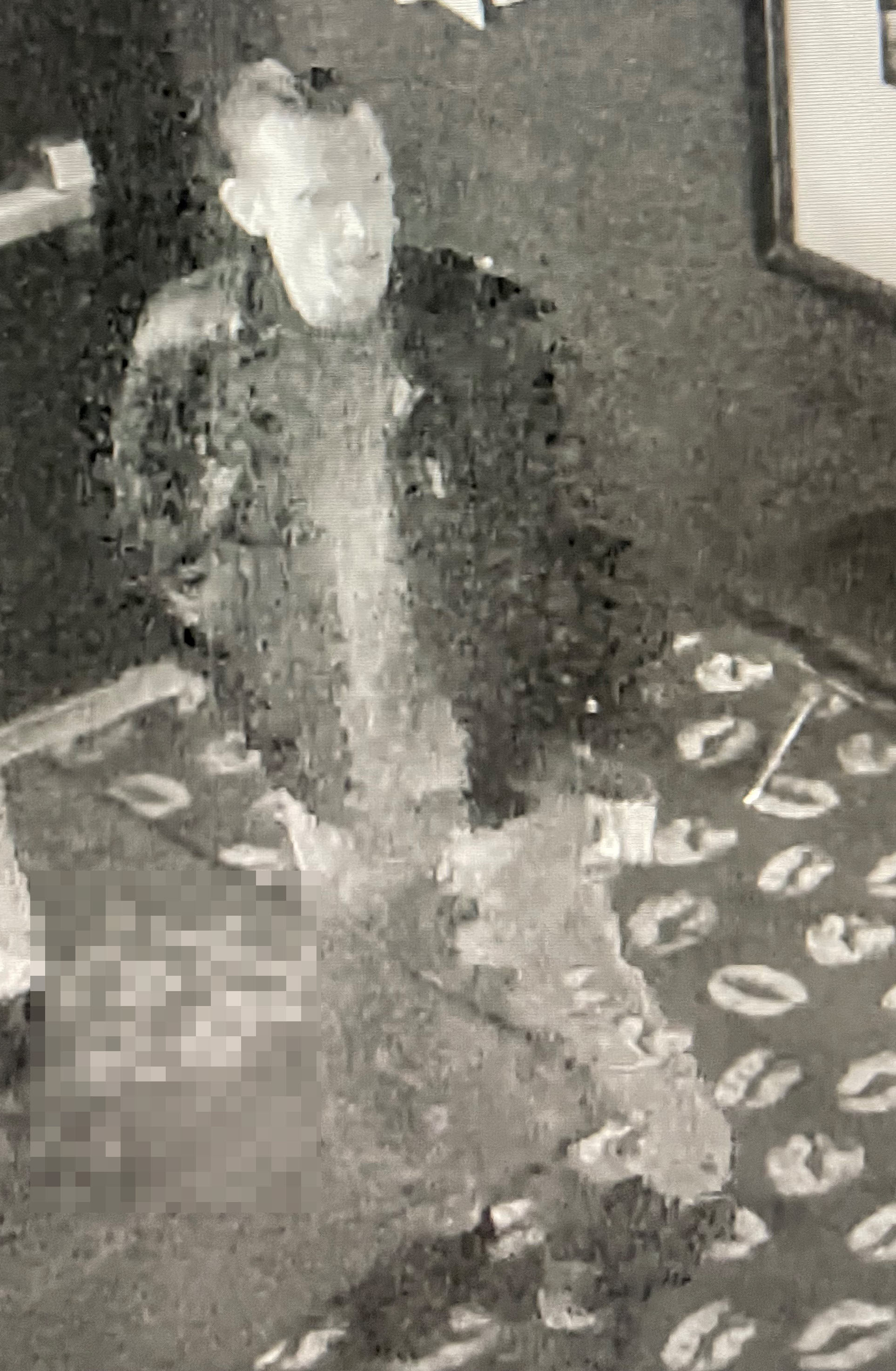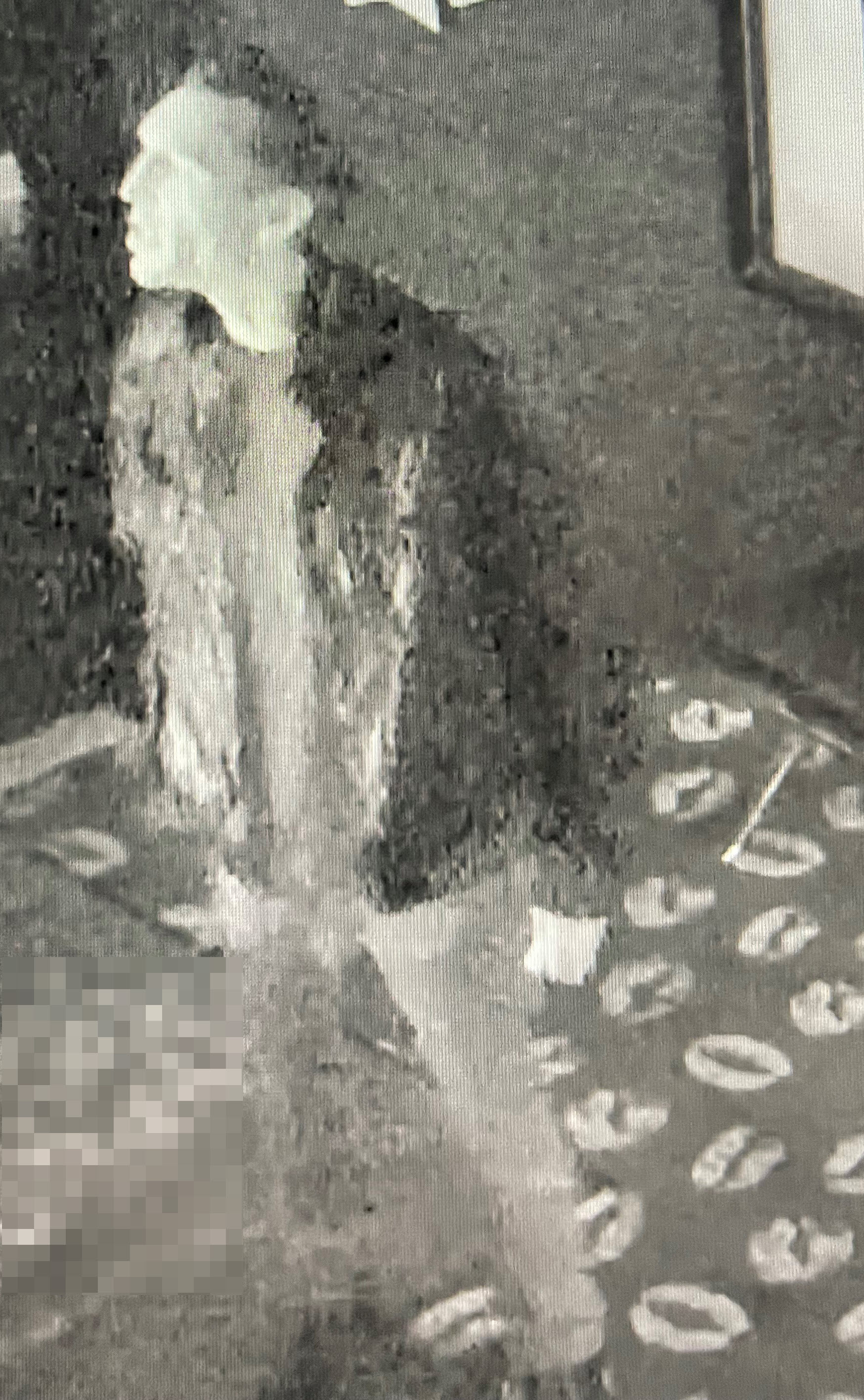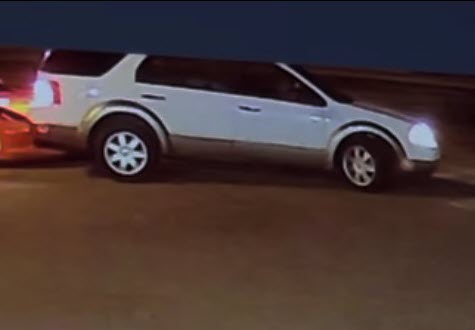 ---
Officers ask for your help in IDing Person of Interest in a Grand Theft (21-116544)
September 30, 2021
On September 19, around 1pm a female in her 80s had a male who appeared to be in his late teens ring her doorbell and ask to use the restroom. The female let him enter the residence and he disappear into home towards the restroom, leaving a short time later. After the male left, the female discovered a large amount of cash had been taken from her purse and contacted police.
Officers were able to obtain images of the male subject from the victim's security cameras. Go to 343COPS.com and click on unsolved crimes to view pictures. If you have any information on the identity of the subject, you can leave a tip with Crime Stoppers at 208-343-COPS.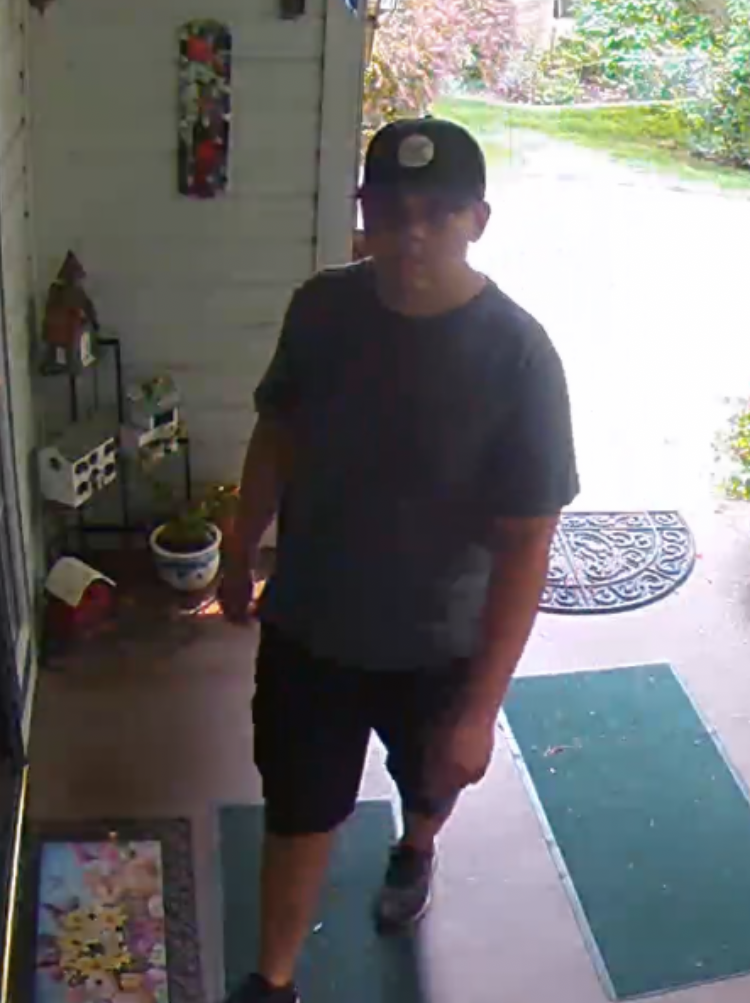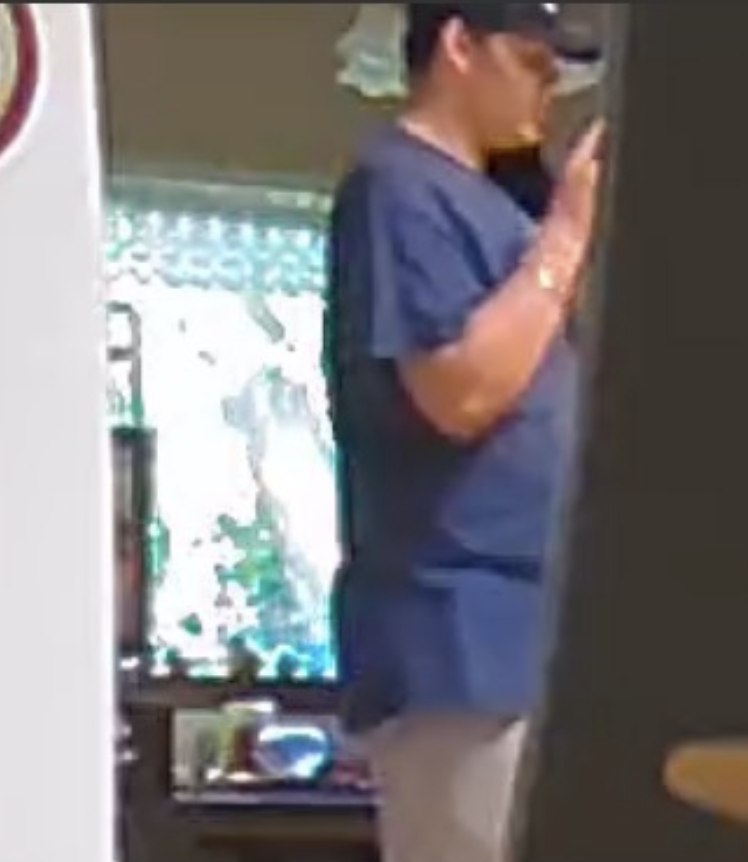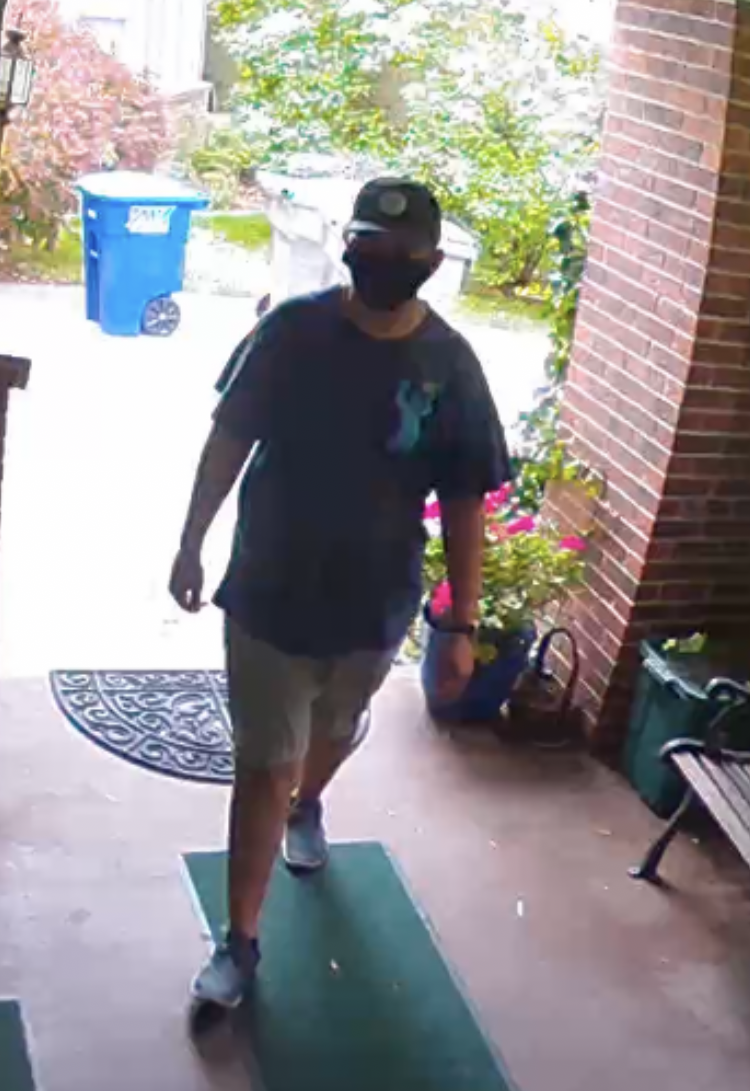 ---
Can you Identify This Thief?
September 29, 2021
On 09-29-2021 at approximately 1620 hrs. an adult male was caught on video surveillance stealing a purse from the Albertson's located at 3301 W. Cherry Ln. in Meridian, Idaho. The suspect left on foot and therefore no suspect vehicle information. Please see the attached photos of the suspect for identification.
The case number is 21-6471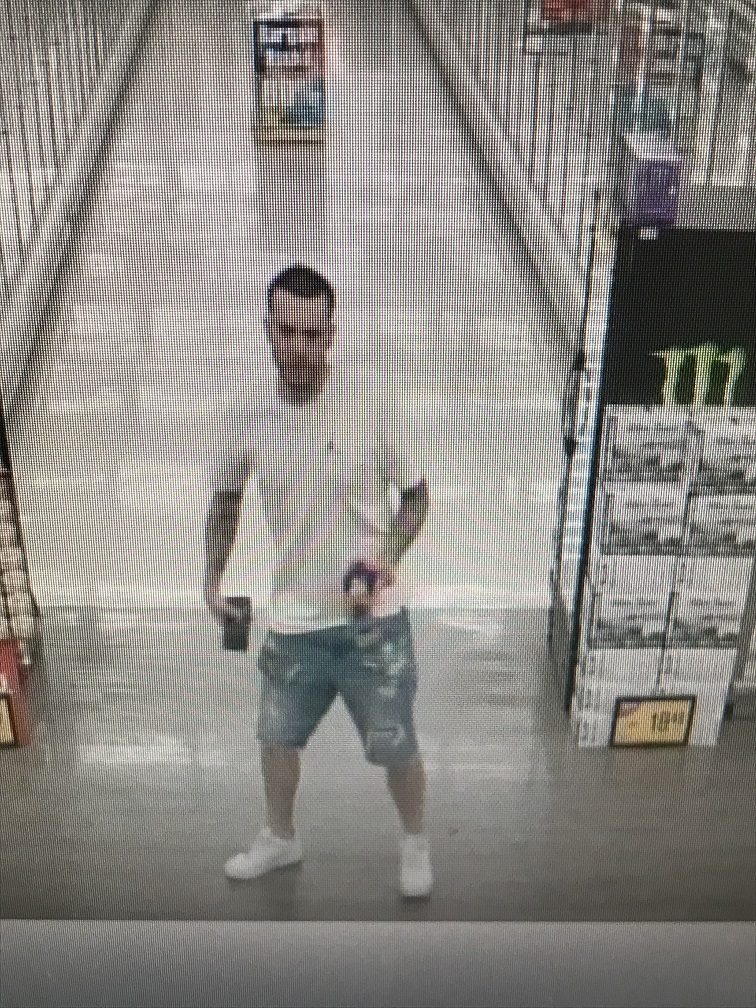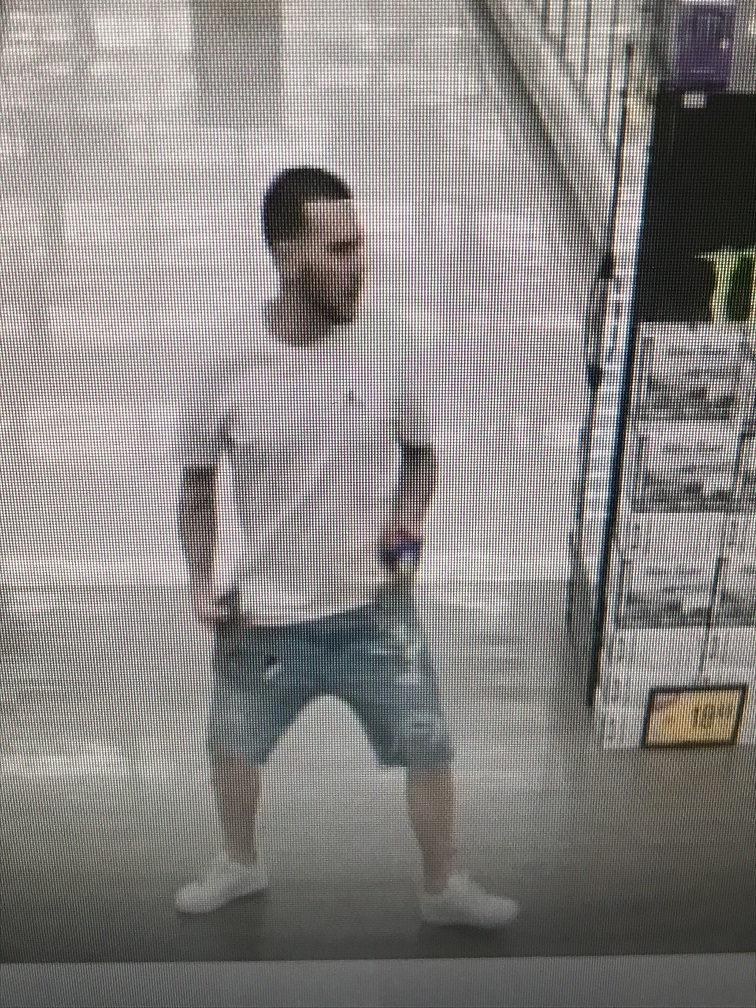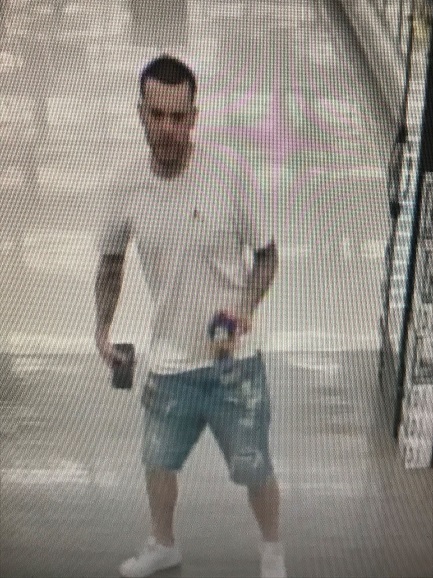 ---
Help Identify vandalism suspects. (BPD21-115699)
September 23, 2021
Photo Location: 7000 block of W. Franklin Rd, Boise.
Photo Date: Sept. 4, 2021
Offense under investigation: Malicious Injury to Property, Trespass
BPD is looking for three persons of interest who jumped over a gate into private property and vandalized the area.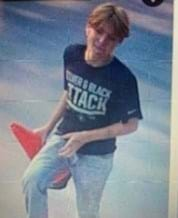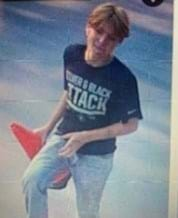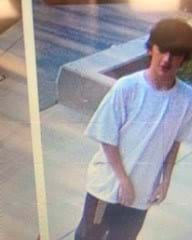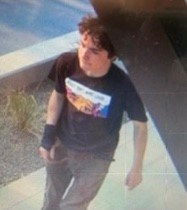 ---
Help Identify Commercial Burglary Suspects (BPD DR21-115961)
September 15, 2021
Boise Police are asking for your help in solving a commercial burglary.
On Saturday September 11, officers responded to the report of a commercial burglary at a skateboard shop in the 10000 block of W Fairview Ave in Boise. Evidence indicates unknown individuals broke into the closed business in the early morning hours stealing thousands of dollars in store merchandise.
The items stolen include:
skateboard decks with the image of bigfoot carrying a skateboard

Benchmade knives

sock, hats, helmets with the bigfoot logo or "Boise Skateboard Supply"

other miscellaneous jewelry, sunglasses, and apparel items
During the investigation officers were able to locate two vehicles that may be associated to the crime. The first is a blue SUV, possible a Ford Explorer or similar model. The second is a dark Cadillac CTS.
Go to 343COPS.com to view images of the vehicles and stolen skateboards.
If have any information about this crime, you can remain anonymous and earn a reward of up to $1,000 by calling Crimes Stoppers of Southwest Idaho at 208-343-COPS (2677).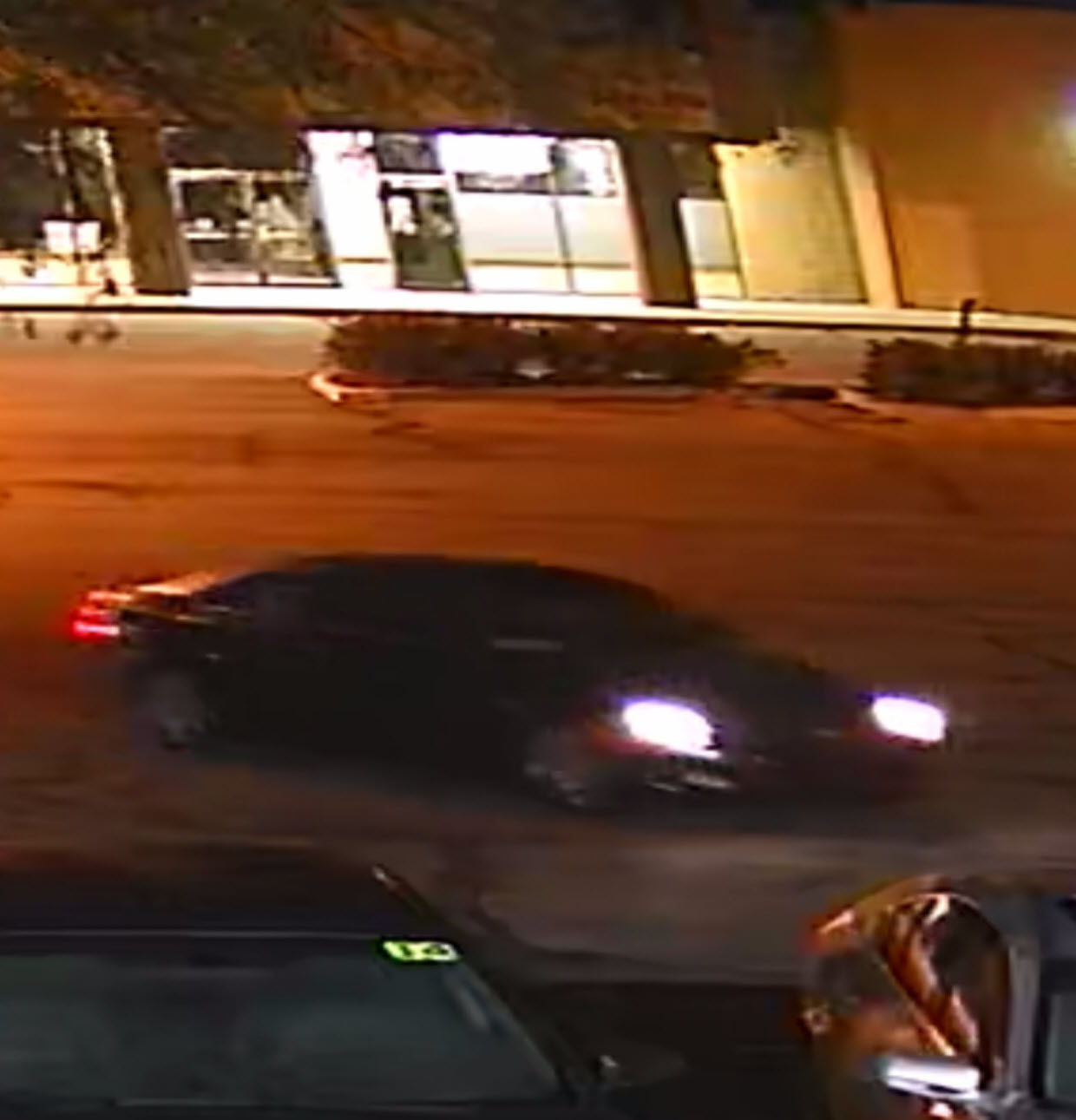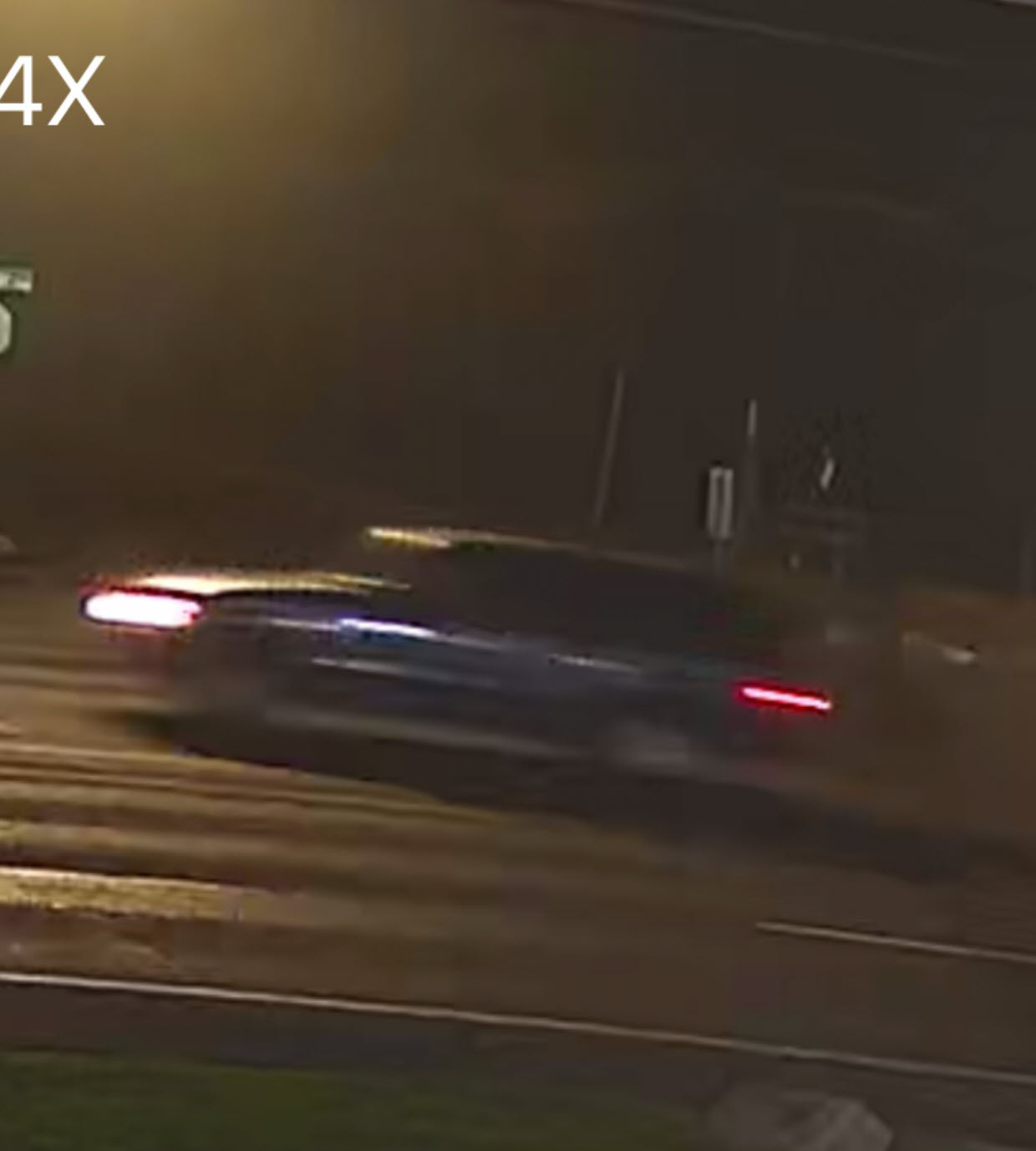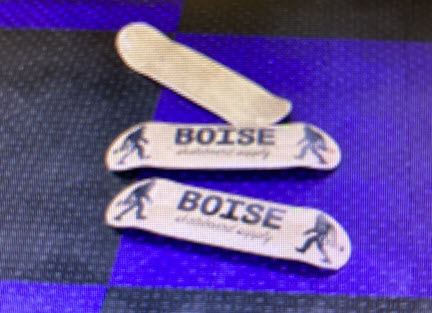 ---
POLICE LOOKING FOR WITNESSES, VIDEO FROM SHOOTING NEAR 6TH AND GROVE
September 08, 2021
Boise Police detectives are continuing to investigate a shooting that happened in the area of 6th Street and Grove Street around 1:30 am on Sunday. There was a large crowd when the shooting took place and detectives believe there may be additional witnesses or cell phone video from before, during and after the incident. Detectives are also looking for any businesses on 6th street between Main and Front that may have surveillance video from around that time. Anyone with video or additional information is asked to call dispatch at 208-377-6790 or contact Crime Stoppers at 208- 343-COPS (2677). You can also submit video directly by going to www.343COPS.com, or by using the "P3 Tips" app for your mobile device.
---
Officer Looking to Identify Malicious Harassment Suspect (DR21-115365)
September 02, 2021
On Sept 1, Boise officers took reports of a male subject who placed torn up pride flags the yards of homes in the north end. There have also been stories on Facebook of pride flags stolen and left torn up as well.
Officers were able to obtain suspect images from a victim's security camera of a male in his late teens to early 20s with long blonde hair and an athletic build driving an early 2000's grey passenger car.
If you have any information on these crimes or the suspect, you can report it anonymously to Crime Stoppers at 208-343-COPS (2677).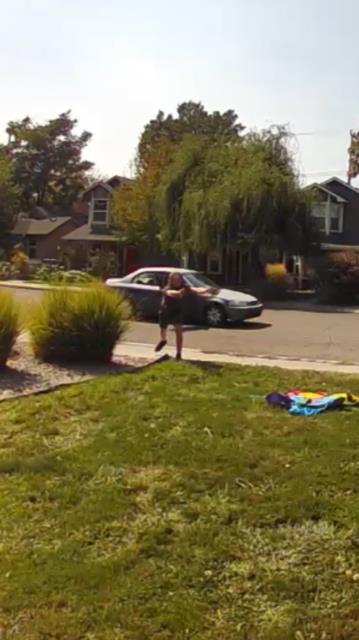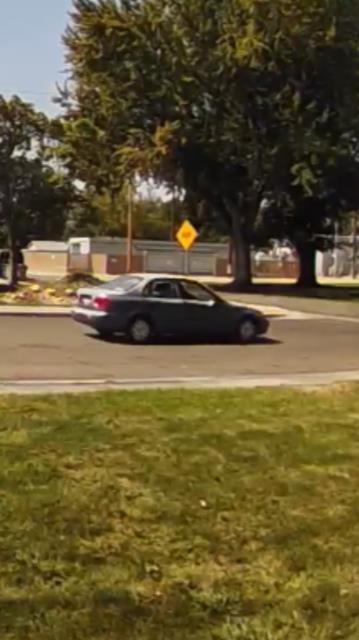 ---
Recent Trailhead Vehicle Break-Ins
August 25, 2021
With the cooler weather, many of us will be heading out to local trails, golf courses, and other outdoor recreational areas. Whenever you park and head out on the trail be sure lock your car and remove any personal items from sight. In the last month, BPD has responded to multiple vehicle burglaries or vehicle vandalism reports at or near trailheads. In some cases the vehicles were unlocked, in others, the suspects broke into the vehicle to remove the items. Stolen items include purses and electronics. We encourage you to not leave valuables behind in your vehicle. Take it with you or leave your wallet/purse at home and only take the essentials you need like a driver's license and keys. Please report any suspicious activity immediately to police at 208-377-6790 (suspicious) or 911 (urgent).
If you have any information about these crimes, you can report anonymously through Crime Stoppers.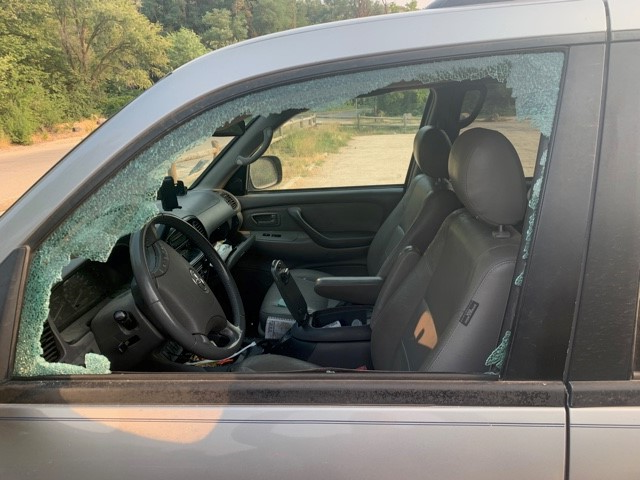 ---
Boise Police Look For Witnesses to a Downtown Stabbing
August 18, 2021
Around 2 am on 8/15/2021 Boise Police were made aware of a reported stabbing near 5th and Main. Officers quickly located the victim on a sidewalk, provided crowd control, and began an investigation. Officers identified two victims. One victim had been stabbed and was taken to a local hospital with non-life-threatening injuries. The second victim had been struck with an unknown object and was taken in a private vehicle to the hospital. No arrests have been made and the investigation is ongoing.
A preliminary investigation suggests there was an altercation between a group of subjects prior to police arrival. Anyone who witnessed the incident or who has video is asked to contact dispatch at 208-377-6790 or to remain anonymous you can contact Crime Stoppers: at 208-343-COPS (2677), www.343COPS.com, or leave a tip using the "P3 Tips" app for your mobile device.
---
Police Ask For Your Help in Identifying a Suspect in Reptile Thefts (DR#21-113949)
August 11, 2021
In early August, officers began investigating after several lizards were stolen from retail locations off Federal Way, Fairview Ave, and State St. in Boise. The thefts occurred in late July and early August. In each report, an unidentified male would enter the store, wait until store employees were not around, remove a lizard from its cage, and walk out with the lizard in his pocket. The stores were able to provide pictures of the male suspected in the thefts.
The lizards taken were bearded dragons and red Nigerian Uromastyx.
If you have any information on the crime or can help identify the male subject, you can be eligible for a reward by calling Crime Stoppers at 208-343-COPS (2677) or leaving a web tip at 343cops.com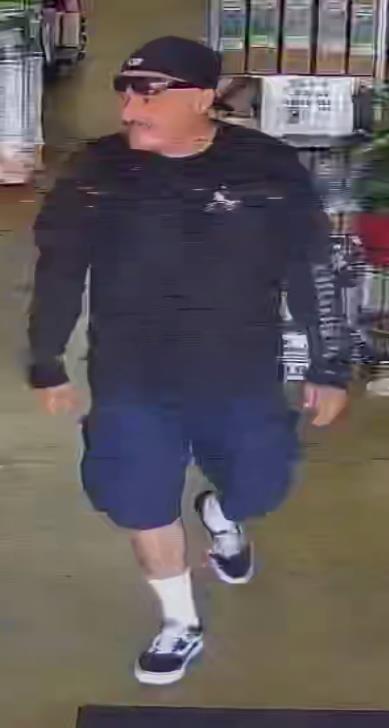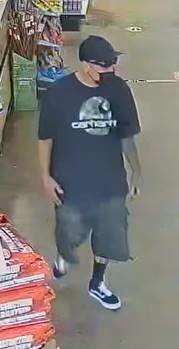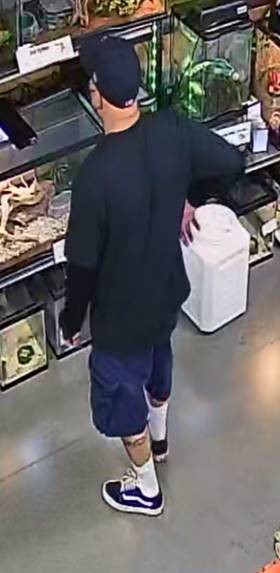 ---